Catastrophic effects of Hurricane Florence
According to the police in Fayetteville (NC), the level of rivers is still rising.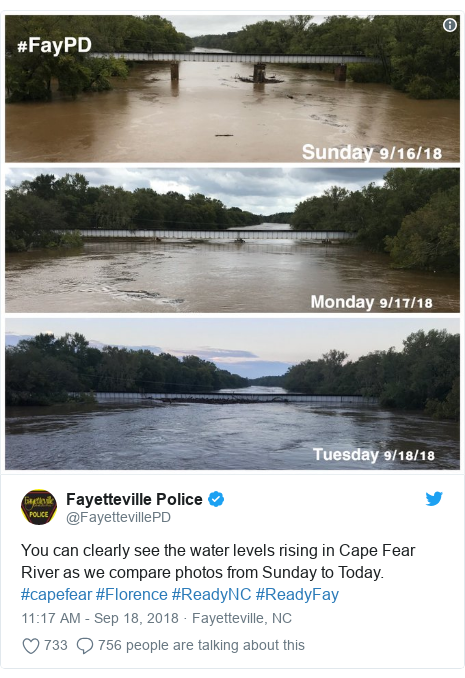 Most people can't go back to their homes because of the floods. Heavy rains have caused rivers that land in the Atlantic. Human and animal waste mixed with floodwater, losing around 1.7 million chickens at Sanderson Farms. According to the company, the balance of lost chickens can increase because about 6 million of them are isolated by fodder on 30 other farms. North Carolina is one of the main poultry producers in the United States. The total cost for state agriculture is not yet estimated. Pork production is also another large branch of industry, however, data is not yet available on this subject.

President Donald Trump is due to visit North Carolina on Wednesday to see what the damage is. He wrote on Twitter: "Right now, everybody is saying what a great job we are doing with Hurricane Florence - and they are 100% correct."
AP Photo/Steve Helber